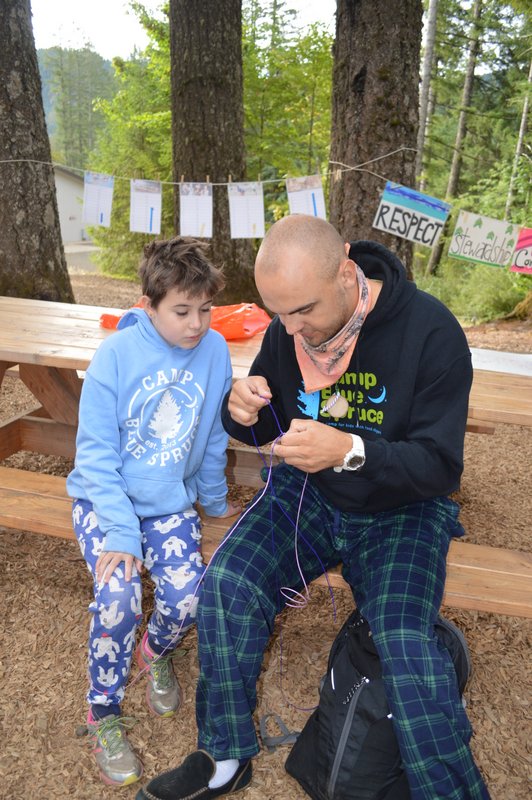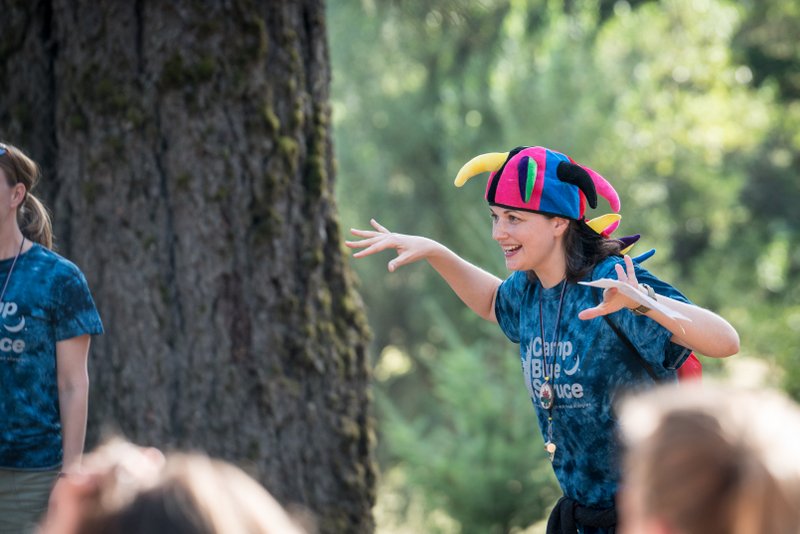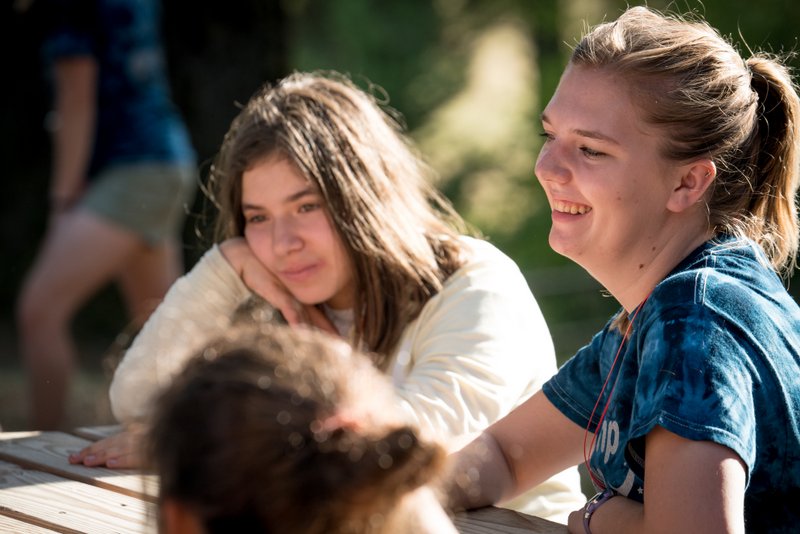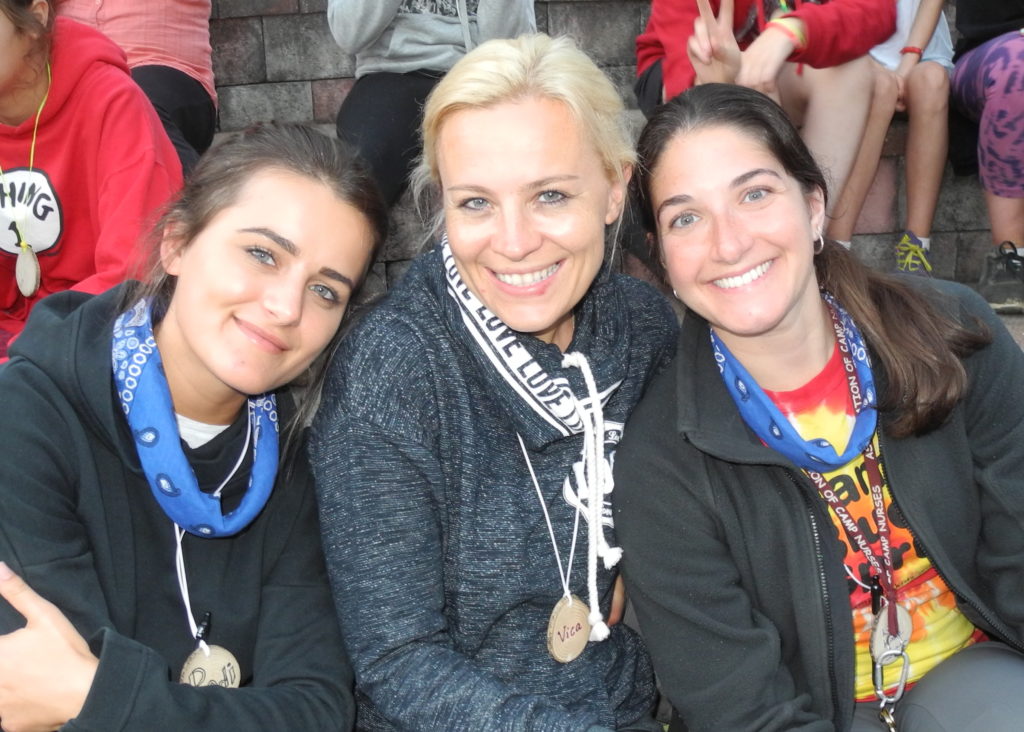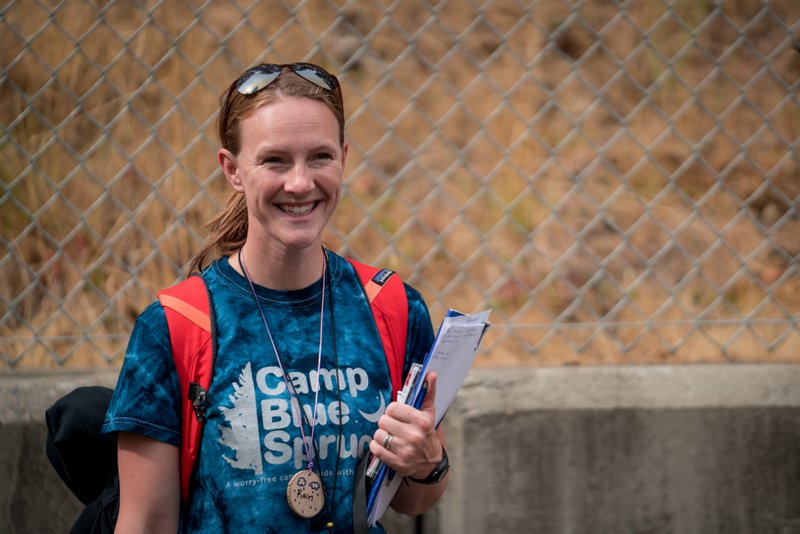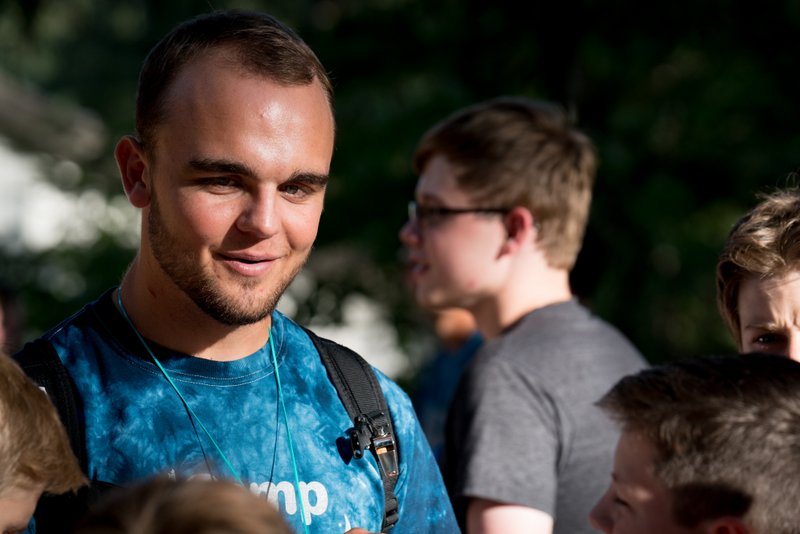 Mom, this was the most MAGICAL week of my entire life!

Paprika, Counselor 2019
Be a part of the Camp Blue Spruce team!! If you have food allergies or would like to make a difference in the lives of children with food allergies, apply today as an Employee or Volunteer for overnight camp. Counselors, Program and Kitchen staff create the camp magic for our campers. And, what's really going on behind all of the fun? If you're not careful, you'll develop skills employers really want to see on your resume! Practical leadership, communication, collaboration, critical thinking, creativity and other 21st century skills are all practiced daily at camp. You will get as much out of the experience as you give. Thanks for applying!
General Requirements for All Positions
Desire to work with children
Be a team player and participate in all camp activities
Attend and participate in camp staff training
For in-person camp, have current certification in CPR, First Aid, AED
Reliability and dependability
Positions for Overnight Camp
Cabin Counselor (10 positions)
Counselors are the primary caregivers for each camper. The Counselor is responsible for carrying out activities and guiding campers in their personal growth and daily living skills. Counselors must be 18 or older.
See the Cabin Counselor Job Description.
Counselor Teen Unit (5 positions)
Lead teen group in team building and initiatives. Facilitate discussions and challenge courses. Direct, supervise, and organize teen campers and their activities. Teen unit counselors must be 21 or older.
See the Cabin Counselor Job Description
Unit Coordinator (3 – 4 positions)
Supports and oversees cabin counselors in a variety of capacities. Previous experience as a cabin counselor preferred.
See the Unit Coordinator Job Description
Program Staff (3 positions)
Develop and implement curriculum to provide campers with a creative, fun, and rewarding programs. Must be 18 or older.
See the Program Staff Job Description
Kitchen (multiple positions)
Prepare nutritious meals for 110 happy diners three times/week. Chef Manager, line cooks, and utility steward positions available. Must be 18 or older and have current Oregon Food Handler's License.
See the Kitchen Staff Job Description
See the Chef Manager Job Description.
Extra Allergy Coordinator (1 position)
Be the primary contact for campers with food allergies beyond the top ten allergens. Write daily menus and assist campers to be sure they are eating the foods that are safe for them. Must be 21 or older. Dietitian or nutritionist experience preferred.
Health House Staff (4 positions)
Support and maintain the health of campers and staff.
See the Health House Staff Job Description
Program Coordinator (1 Position)
The Program Coordinator is responsible for managing home base or designated program area as well as the flow of specialty camp programs and all camp activities including Program Blocks, Interest Groups, Evening Activities, and special events.
If you are looking for information on the Counselor In Training (CIT) Program, click here.