We encourage you to promote food allergy awareness whenever you have an opportunity. Below are some useful tools, whether you are advocating for you own child or the broader food allergy community.
Advocate for Your Child
Getting others to understand life through the eyes of a child with food allergies plays an important part in keeping our children safe and included. Allergic Living has a series of posters that do a great job of this. You can even customize one with your child's photo.
Recognize Signs of an Allergic Reaction/Anaphylaxis and Know How to Respond
Providing clear information about anaphylaxis to other adults who spend time with your child is critical for their safety. FARE offers a free, printable information sheet (pictured here) that teaches how to recognize and respond to anaphylaxis. They also offer a customizable allergy action plan.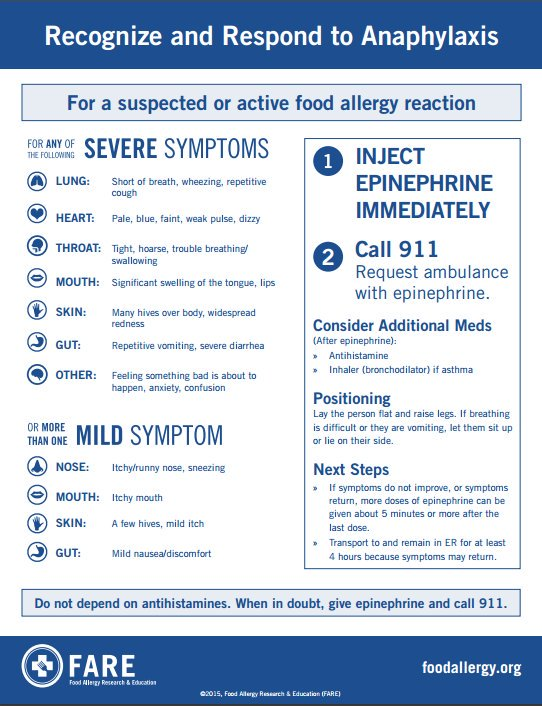 Teach Other Kids About Food Allergies
Reading a picture book about food allergies to a class of preschool or elementary age children is a fun and easy way to educate others.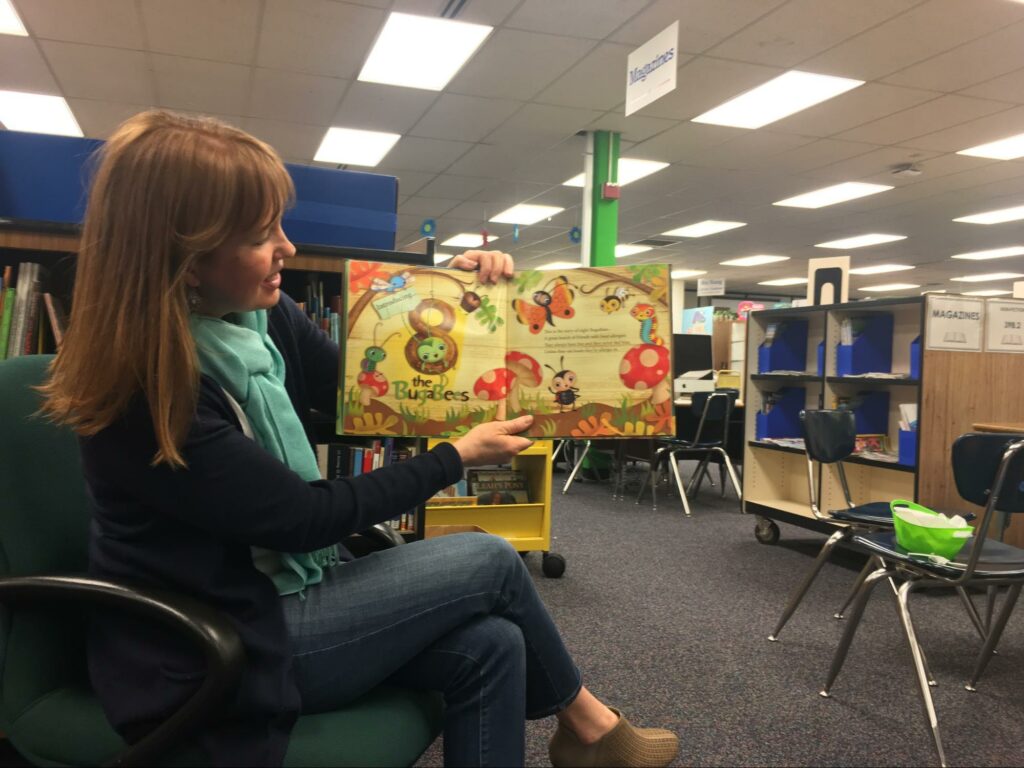 Safely Include Kids with Food Allergies in Celebrations and Rewards
Always check ingredient labels before serving or consuming any food, even if the food allergic child has safely eaten that item in the past. Ingredients can change, and fun size candy may even have different ingredients than the full size version. If purchasing for another parent's child who has food allergies, always have them check the label to confirm it is safe for their child.
Participate in the Teal Pumpkin Project
Raise awareness in the fall by participating in the Teal Pumpkin Project and encouraging your family, friends and neighbors to do the same.
Stop Bullying with these Resources
Understand the Social and Psychological Impacts of Living with Food Allergies
This article is a revealing look at social factors contributing to exclusion and bullying of children with food allergies, with a focus on how adults can model inclusion rather than exclusion.
Know the Statistics
Statistics about the number of people impacted by food allergies can be useful when sharing information and advocating for the food allergy community.
Share on Social Media
Share our Facebook and Instagram posts, or make your own. FARE, Kids With Food Allergies and FAACT are great places to find engaging infographics to repost.
You can do any of the above at anytime, but it is always great to spread the word during Food Allergy Awareness Month (May) and Food Allergy Awareness Week (mid-May).
Keep Friends with Food Allergies Safe
These signs are great for posting at school.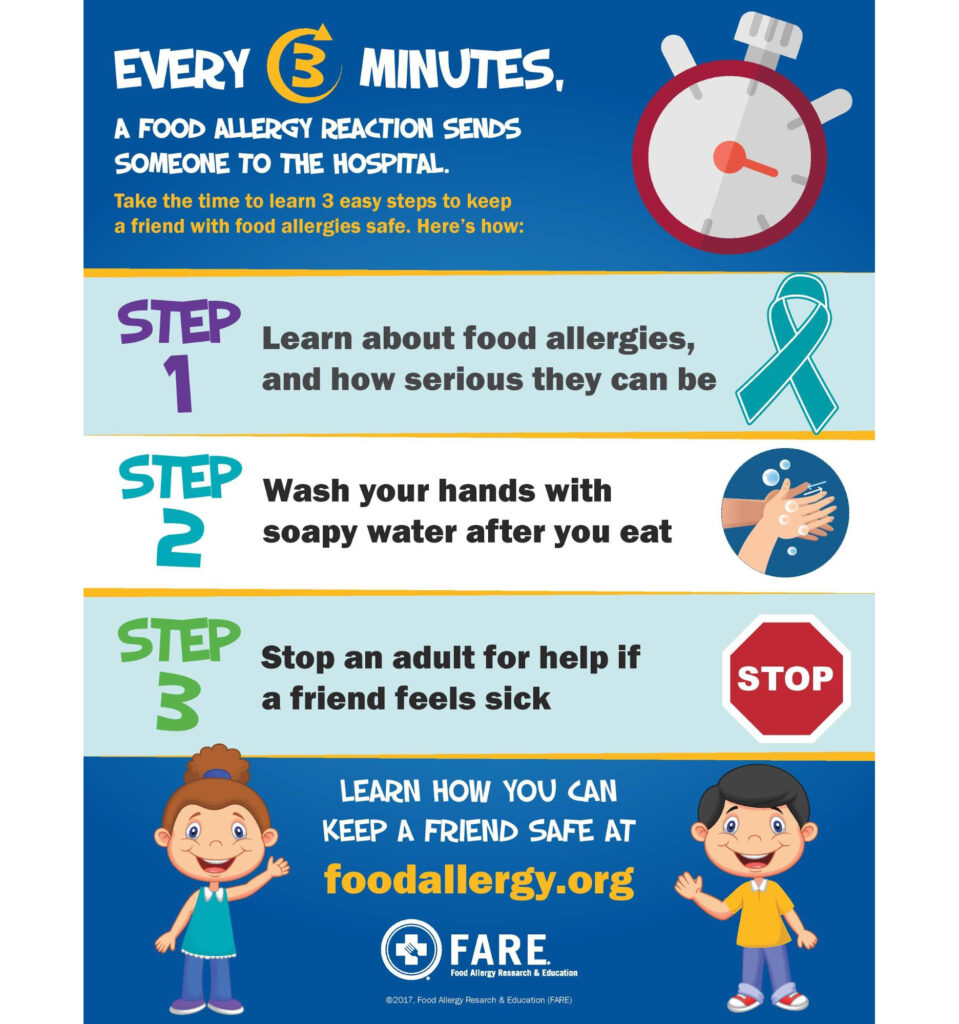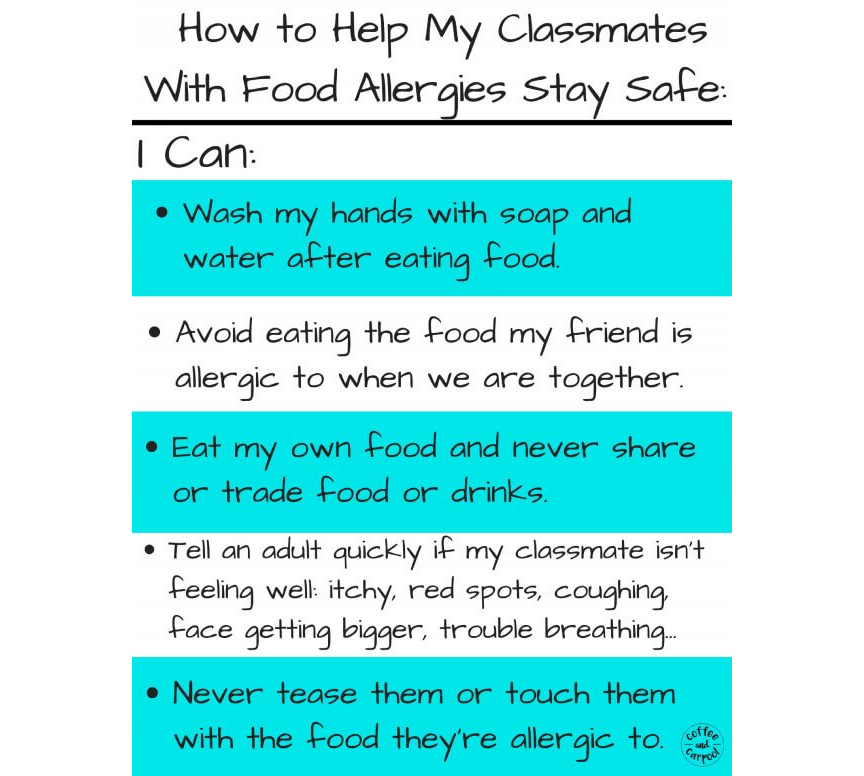 And see our Resources page for more information from other allergy groups.