My son is a Camp Blue Spruce camper and is looking forward to this summer. I just wanted to share with you that he made a move this week that I think is inspired by your work. He delivered a speech in a new school about the importance of awareness for severe allergies. He was so brave and proud at the same time to stand up and talk about his allergy experience. Thank you for camp and for giving him a sense of community – it helps him every day!

Camper Mom 2018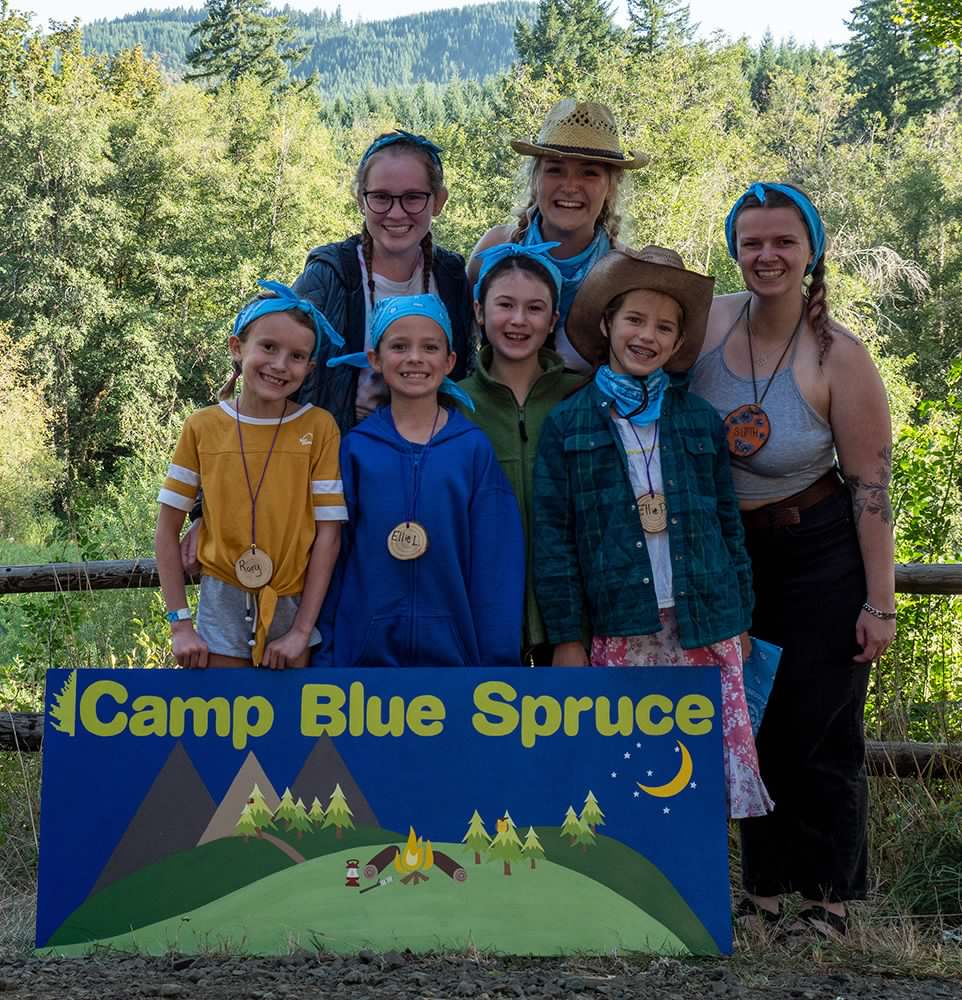 Our Story
Camp Blue Spruce is what happens when a food allergy mom wants her son to go to overnight camp, founds a non-profit, and finds a little bit of camp magic along the way!
Our Vision
The Camp Blue Spruce vision is that all children and families with food allergies and other related conditions have a sense of belonging, trust and community.
Camp Blue Spruce strives to reach this vision through its year-round intentional programming, which considers the social and emotional impacts of food allergies.
Camp Blue Spruce, the only week-long overnight camp in the country dedicated to kids with life-threatening food allergies, and its virtual camp programming;
Allergy Pals USA, safe, online mentorship where children support each other guided by trained mentors;
Food-Free Fun, community and educational events for newly diagnosed families.
Our Values
Our camp values are embedded in all that we do.
We create a culture of RESPECT and inclusion.
We are STEWARDS of the beautiful places we are honored to call home.
We promote COMPASSION and understanding both within our community and beyond.
We are RESPONSIBLE for our choices.
We TRUST that we can live full lives with food allergies. And,
We encourage kids to be INDEPENDENT.
Our Team
The programs at Camp Blue Spruce are organized by a highly qualified team that includes camp professionals, medical advisors, parents of children with food allergies, event organizers, cooks and nutritionists, financial and fundraising experts, and communications professionals.