Camp Blue Spruce is overseen by a highly competent Board of Directors that includes health care professionals, financial and fundraising experts, communications specialists, and parents of children with food allergies. Our programs are managed by camp professionals, certified chefs, and nutritionists. Here's a little more about us!
Board of Directors
Melissa Rapela,
Board President
Melissa has vast experience with systems management, fundraising, and volunteer organizing. Melissa is a dedicated volunteer recruiting most of our corporate supporters and working in the camp kitchen each year. Melissa is a parent of two campers. Melissa loves to ride bikes, garden, play games, and laugh a lot with her friends and family.
Contact Melissa with questions about sponsorships, partnerships and donations or anything regarding the Board of Directors.
Melissa@ campbluespruce.org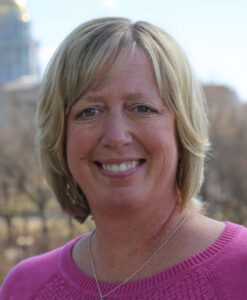 Christine Binnicker, Treasurer
Chris is excited to give back to an organization that is so important to her family and to children and families everywhere. She wants to be part of something that makes living with food allergies better. Chris brings us skills in leadership; building teams, motivating and coaching, and breaking down obstacles to make us successful. Chris brings her analytical skills to the Treasurer position.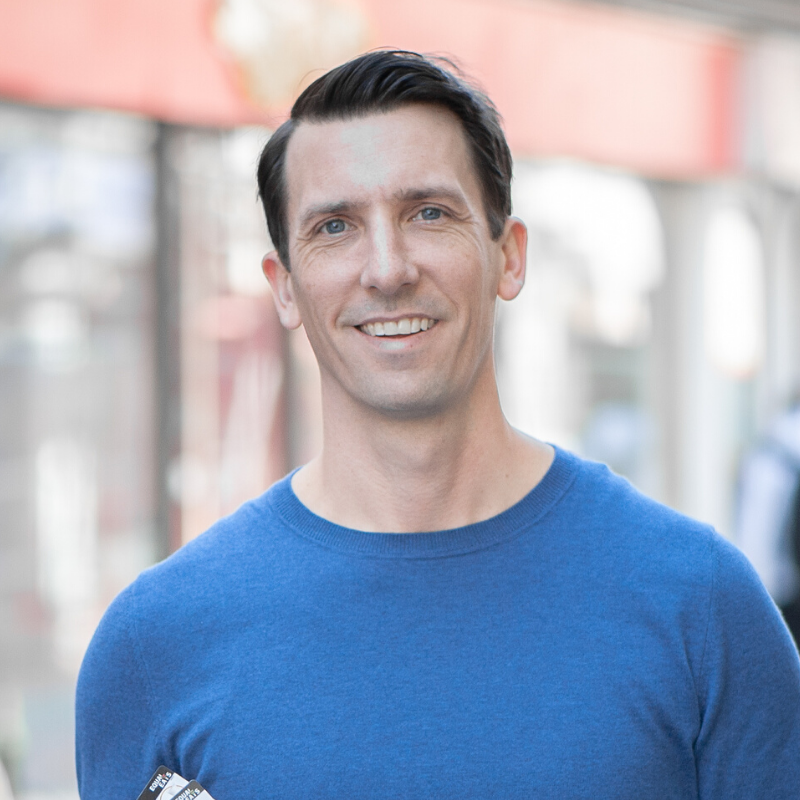 Kyle dine, Board Member
As a children's food allergy educator and advocate, Kyle is a firm believer that all children with food allergies should be included. Summer camp is no exception, and a place where children can develop lifelong skills, friendships and confidence. Kyle appreciates Camp Blue Spruce making camp accessible to the food allergy community and wants to help the organization reach more families and achieve sustainable growth.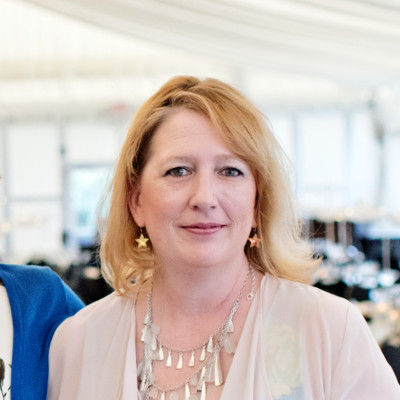 Carolyn Westerback, Secretary
Carolyn brings years of experience as a Development Director and fundraising volunteer for Oregon non-profits. She has experience with community relations, legal, financial management, ambassador programs, and donor relations. Previous to serving nonprofits, Carolyn worked in IT and sales management. Carolyn is a parent of a camper. She especially enjoys exploring the Oregon coast with her family, collecting beach treasures, and fishing.
Lead Staff and Volunteers
Many counselors and mentors work hard throughout the year to make sure our programs are successful! Most are volunteers and/or work on a part-time basis. We are fortunate to have this amazing group of people making life better for kids and families with food allergies! Meet the leadership team that pulls it all together.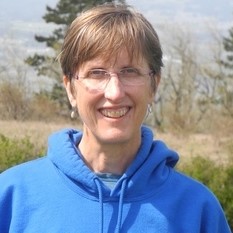 Louise Tippens, Executive Director
Louise loved going to summer camp as a child and wanted her (now-grown) son to have the same formative camp experiences as she did. But because of his life-threatening allergies to 6 of the top 8 allergens, she couldn't find a summer camp that could safely accommodate him. So Louise, who is known by camper families as "Rudy Rutabega Riversong", started Camp Blue Spruce. Founding CBS was the culmination of Louise's career in non-profit management, program development, community involvement, and project planning. Louise loves singing (especially camp songs), laughing, and you guessed it…..camping!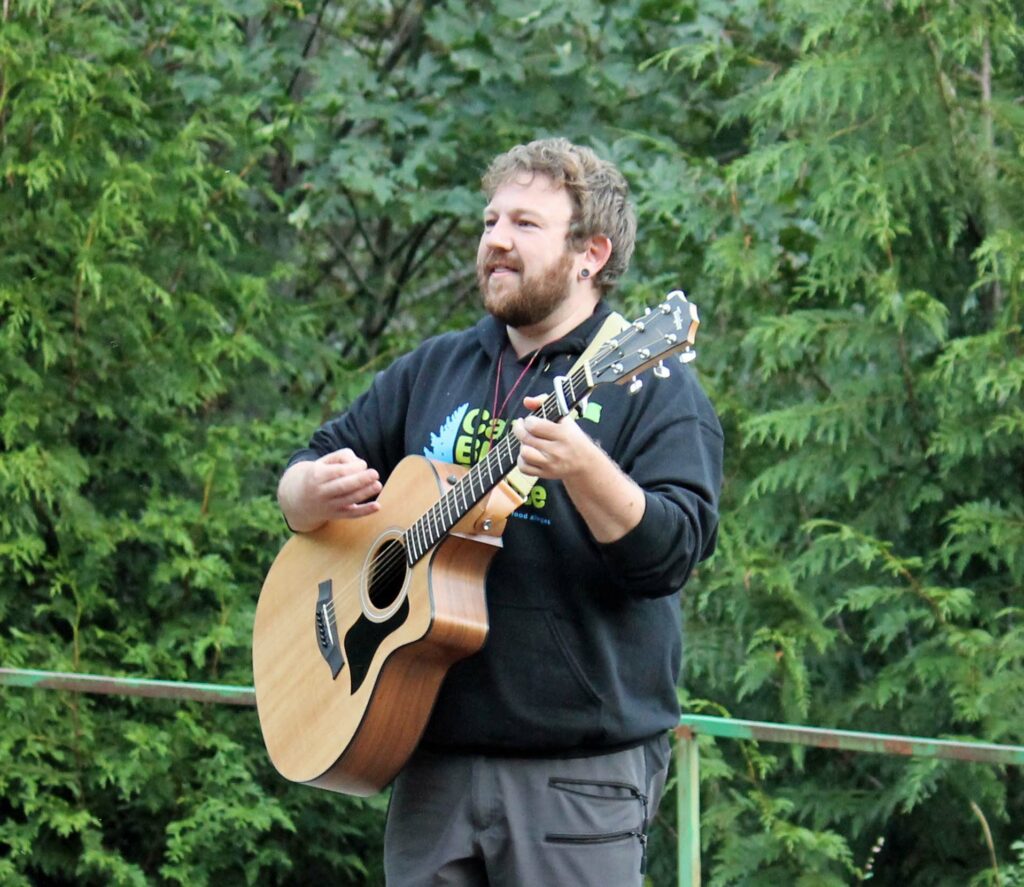 Alex Flannagan, Program Director
Alex is a firm believer in the transformative power of summer camp as a place to connect with our peers, ourselves, and the natural world. With a background in leadership development, outdoor education, and mental health, Alex's philosophy is to "meet people where they're at" and develop communities that foster a sense of belonging – where it's safe to be you. Alex has spent 15 years running youth programs. Highlights include co-directing the Bleeding Disorder Foundation of Washington's "Camp I-Vy" program for children affected by hemophilia and Von Willebrand disease, and volunteering for the American Camp Association's accreditation program. Outside of camp Alex likes to play guitar – even though his camp name is "Banjo"!
Contact Alex about general camp questions – food, safety, activities; employment and volunteer opportunities; or any programs
Alex@ campbluespruce.org
Abigail Morrow, Allergy Pals Coordinator
A native of the mighty Midwest, Abigail is the author of Death by Sandwich: Thoughts on Living the (Food) Allergic Life and has a background in museums and education. Working with Allergy Pals, Abigail draws from her own experience managing her allergies to help kids develop confidence in living with their chronic health conditions at home, school, and in public. She also recruits, trains, and supports college-age mentors. When Abigail is not wearing her professional hat, you can find her knitting a sweater, brewing the perfect cup of tea, or spending time with her dog, Lucy, who shares both her birthday and her allergies!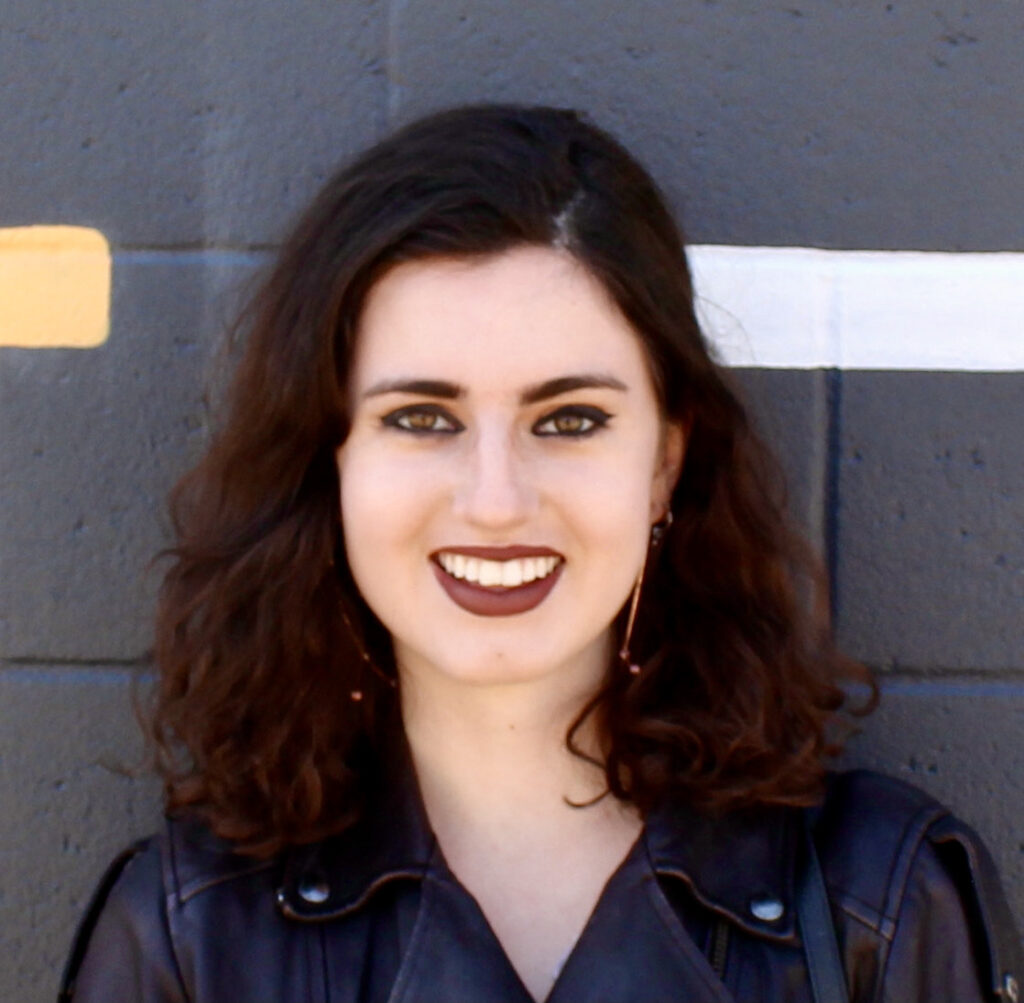 Emma Purtell, Communications and Engagement Manager
Emma is ecstatic to join the Camp Blue Spruce team as the Communications and Engagement Manager and cannot wait to connect with you! She has managed multiple severe food allergies her whole life and knows how important it is to create an inclusive environment for those who manage allergies. She is a huge advocate for individuals in the allergy community; she created and ran the Allergy Awareness Club at her school, Boston University, which she graduated from in 2019. Emma is bilingual in French and loves traveling and learning new languages. In her free time, she enjoys singing, acting, reading, making videos, and walking her gigantic fluffy Newfoundland dog, Lulu!
️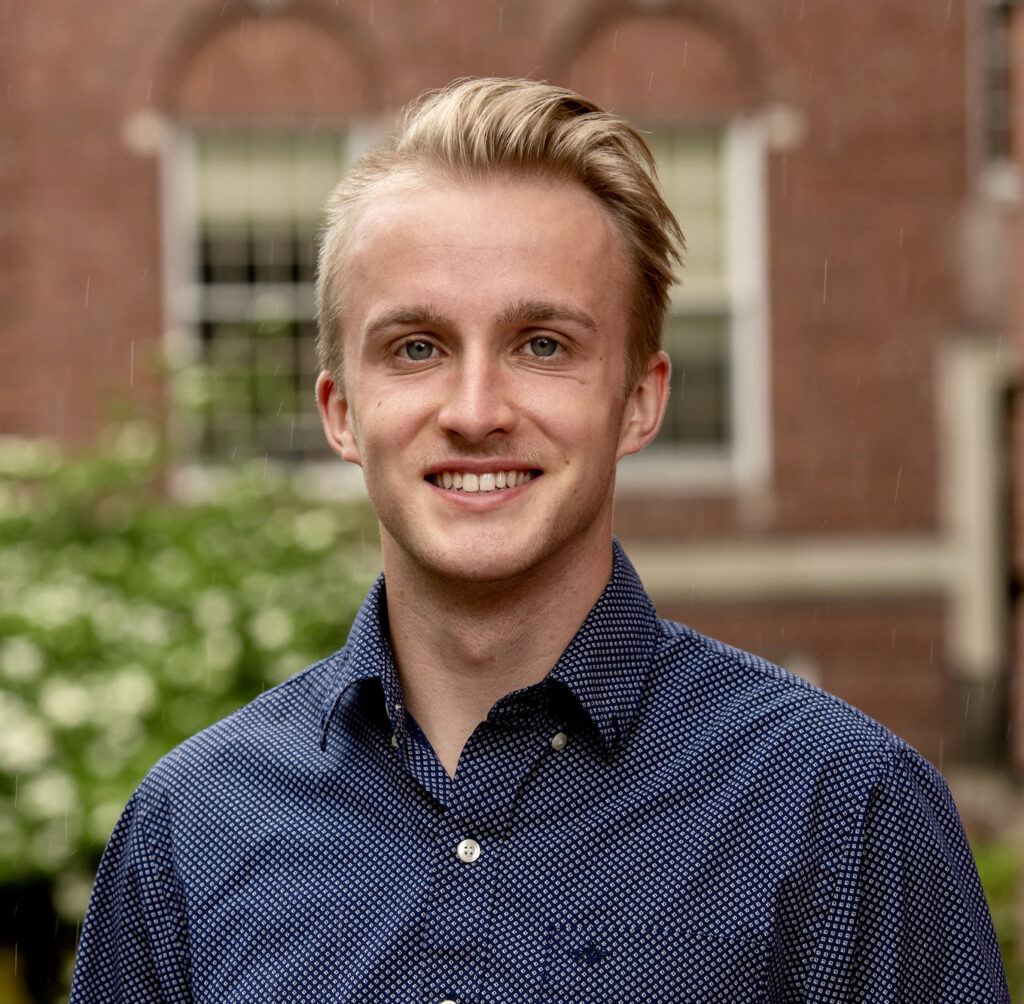 Jake Prodzinski, Executive Assistant and Registrar
Jake is a long time camper and counselor at Camp Blue Spruce. He was part of the "Magic 27" campers who attended in the camp's first year, and is allergic to milk, eggs, and tree nuts. He now works as the Executive Assistant and Registrar, as well as a Counselor for camp. He hopes to give campers a similarly awesome experience to what he had at camp, and inspire food allergy kids to get out of their comfort zone. Jake has a passion for soccer, geography, and making up games.
Jake can help you with general registration questions — including forms, payment or technical issues; and anything you need to tell us about your camper.
Jake@ campbluespruce.org