The idea for Camp Blue Spruce was born in 2008 when Louise Tippens began to search for an overnight summer camp that her son, Riley, who is allergic to six of the top "big eight" food allergies, could safely attend. It quickly became evident that there wasn't a camp equipped to safely handle multiple anaphylactic food allergies. Most camps have a single kitchen to prepare all the meals for up to three hundred campers and staff members and could not offer the level of consideration severe food allergies require. Inspired by the conversations with camp directors and determined that her son would have the quintessential overnight camp experience, Louise realized she could create the camp she was looking for, a worry-free camp for kids with food allergies.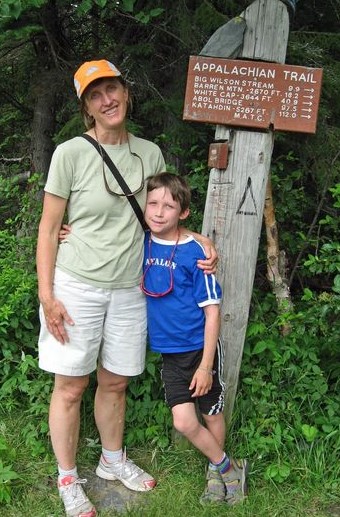 As a food allergy mom, Louise understands how important it is for parents to trust those looking after and feeding their children. Organizing an overnight medical camp requires detailed cleaning protocols, comprehensive food vetting systems, delicious allergy-friendly menus (top 9 free+), and onsite 24/7 access to medical care. Plus, all our programming needs to be centered on the children who are living with food allergies.
Because Blue Spruce was the only camp of its kind, people sought us out on their own, providing campers, counselors, nursing staff, sponsorship, and invaluable help in the camp's development and implementation. We call it the "Blue Spruce Magic," when people with invaluable skills and abilities reach out to Camp Blue Spruce at precisely the time that they are needed.
The inaugural week of Camp Blue Spruce kicked off in August 2013, and today Camp Blue Spruce's family of programs offer a kid-centered, community approach to living a full life with food allergies from birth to young adult. We focus on having fun, building community, and learning life skills. We cannot wait to connect with your family for one (or all) of our upcoming programs.