I had to keep reminding myself that I could stop scanning the room for potential food threats, that I didn't have to keep a hawk eye on her all the time to make sure she didn't touch a deadly food… such an amazing feeling. I wish there were more events like this.

Ananda F.
Food-Free Fun organizes social events in the Portland/Vancouver metro area, where kids and teens who manage food allergies or restrictions can fully and safely participate. We refocus events that usually center around food so that the FUN is central, not the food, and everyone is included! Kids get to meet and make friends with other children like them and parents and caregivers can make face to face connections, support one another and learn something new. You can see photos from some of our past events by clicking here.
Upcoming Program Info
Spring Fun Day – May 6
Food-Free Fun's spring fun day is in SW Portland. Enjoy games for the whole family all in a food-free environment! It's a fun event for everyone!
Dates:
Saturday, May 6
SW Community Center
6820 SW 45th Avenue
Portland, OR 97219
Cost:
Free! Donations to help Camp Blue Spruce continue its programming are kindly accepted.
---
I wish more communities had these events. It is wonderful for my kids to feel normal: They aren't the only ones and it is crucial as they develop to know they belong. Thank you for all you do!

T.S.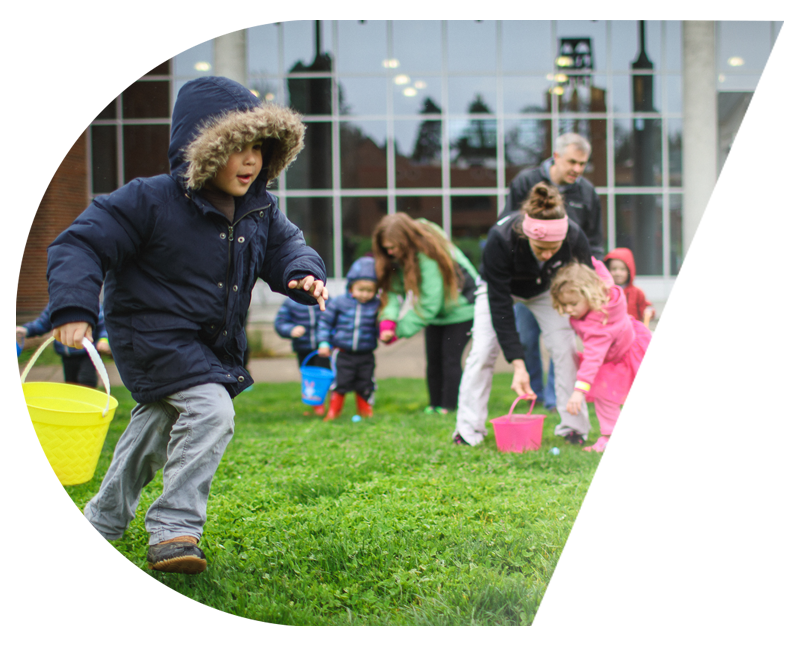 Who is this for?
Events will list if they are geared toward kids, teens, or the whole family. Space is typically limited and registrations are accepted in the order in which they are received. These are not drop-off events; at least one adult must be present for each group of children.
Our Story
The program's founders (Elizabeth Moreno, Tracy Lehto, Louise Tippens, and Joanne Smith) gathered in Spring 2016, in order to host social gatherings that were 100% food-free, with an emphasis on events from which children with food restrictions might normally be excluded. The Food-Free Fun founders also wanted to create educational and networking opportunities for parents and caregivers of children with dietary restrictions. Food-Free Fun for Everyone is proud to now be a program of Camp Blue Spruce.