Thank you!!! My child had so much fun making our family dinner tonight 🙂 Really special!

Cooking with Camp Blue Spruce Parent, Spring 2021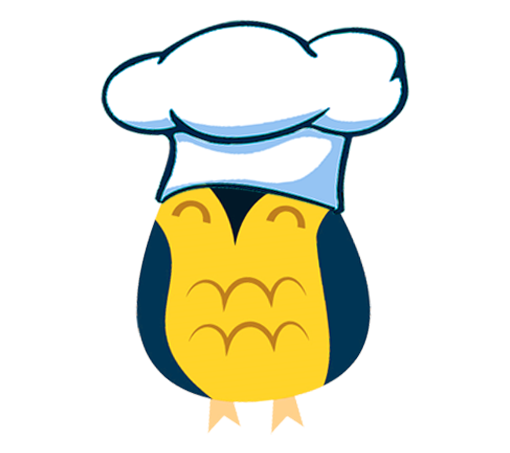 Welcome to Cooking with Camp Blue Spruce in conjunction with Your Allergy Chefs! Share an exciting adventure through the ins and outs of cooking delicious food, free from the top nine food allergens.
Build confidence and independence in the kitchen with Camp Blue Spruce, right from the comfort of your own home!
Upcoming Session Info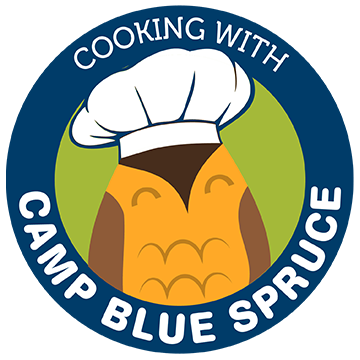 Virtual Feast
What: Virtual cooking class
When: Saturday, November 12, 2022, 2:00 PM PST
Where: Online on Zoom
Gather your family and friends for a FREE cooking with Camp Blue Spruce class! This campfire themed event, Saturday November 12th at 2:00pm Pacific Time will include recipes and cooking demos from Your Allergy Chefs and ChefClusive, along with an individual ChefClusive cooking and activity kit! Each kit includes: easy campfire recipes for indoor and outdoor camping, camping themed activity sheet, and a small set of silicone tongs.
Throughout the class you'll gain valuable cooking skills such as knife skills and doneness indicators and participate in two cooking demonstrations: Sloppy Joes with Creamy Coleslaw and S'mores dips for dessert! You'll receive recipes prior to the event so you can come prepared to cook along with our chefs or watch the demo and recreate it with your family and friends later! Either way, you're bound to have a blast building community with Camp Blue Spruce and gaining confidence in the kitchen!
Register HERE by November 4th to receive your cooking kit in time. This project was made free by a community outreach award from FARE.
---
Presented by Your Allergy Chefs
Join Your Allergy Chefs, Joel and Mary Schaefer (also known as Mac and Cheeze), for an interactive series of four classes and learn how to create a full meal from appetizers to dessert.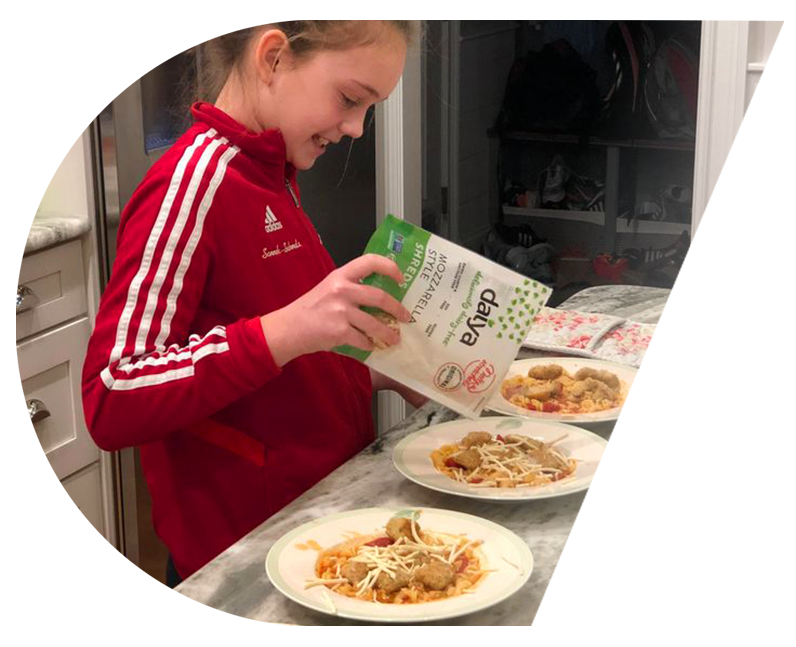 How It Works
Participants join virtually, cook along with the chefs, and create delicious meals at home. Each class includes a recipe and supply list, an hour of instruction and cooking demonstration, as well as time afterward to ask your questions about substitutions, techniques, and tips. Sign up for all four classes and receive Camp Blue Spruce kitchen swag!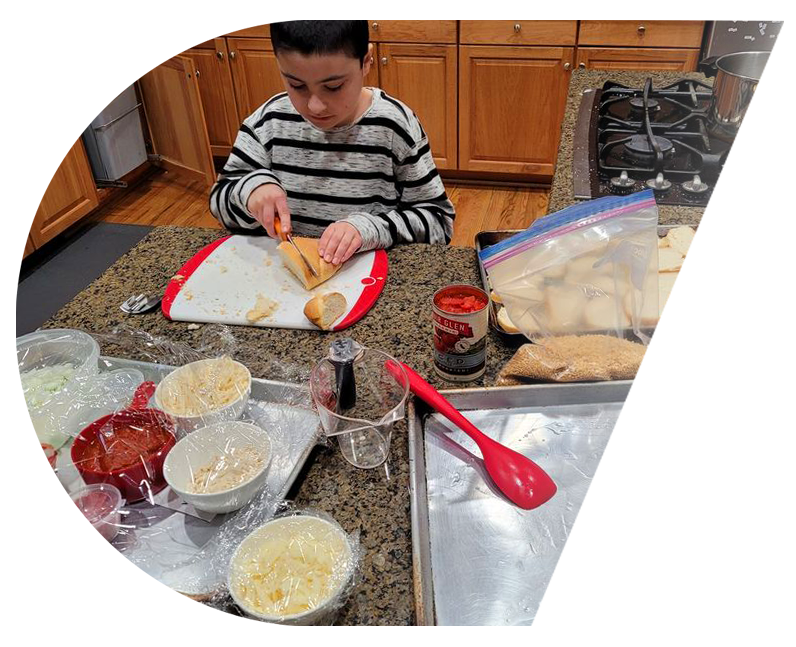 Who is this for?
Youth and teens in grades 4 – 12 looking for a guided experience with opportunity for interaction with the chefs. Families welcome during our two-part spring series.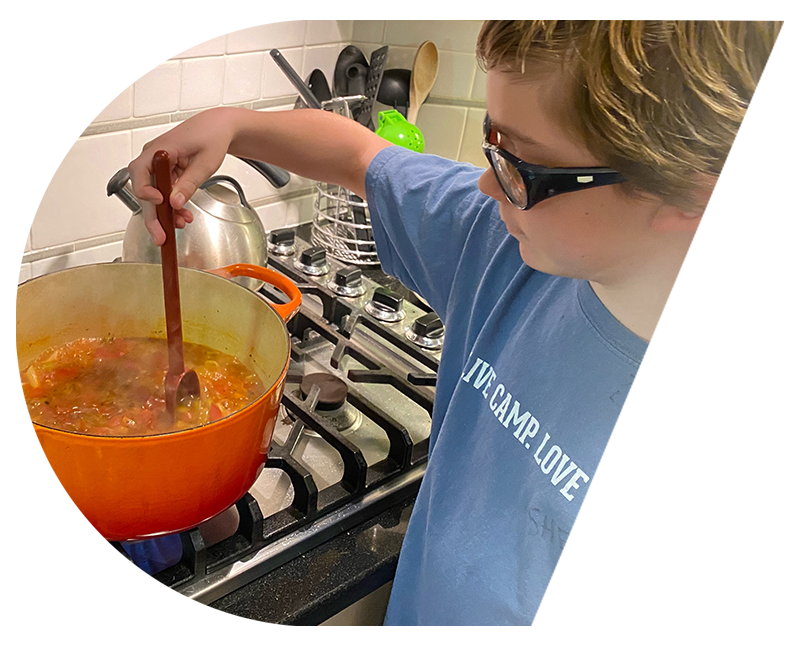 Join the Camp Blue Spruce community on this knowledge building, skill developing, fun food endeavor!