Talking to people who have the same anxieties helps my child feel not alone.

Allergy Pals USA parent
It's a big world out there, and living with food allergies, celiac disease, or other dietary restrictions can be tricky! Camp Blue Spruce is proud to offer the Allergy Pals USA online peer mentorship program, which supports kids and teens with food allergies and other dietary restrictions as they navigate their daily lives.
Upcoming Session Info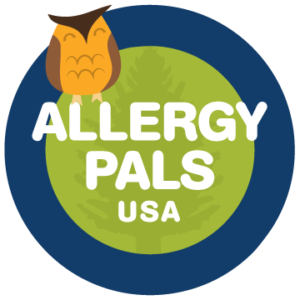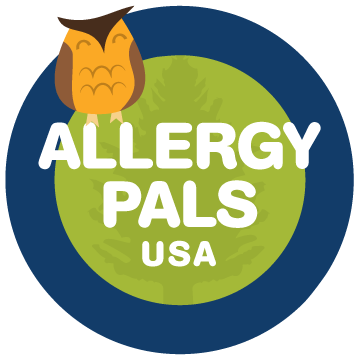 Spring Allergy Pals USA
8 Sundays beginning April 2
Participants gather with trained peer mentors every Sunday. Using a vetted, guided curriculum, mentors lead kids in discussions and games, creating a space where kids can share freely about their challenges and successes living with food allergies. Conversations range from telling bad "dad" jokes to how it feels to go to a birthday party where you have to bring your own food and strategies for managing those situations.
Allergy Pals USA is overseen by Program Coordinator, Hawkeye.
Who is this for? Kids in grades 3 – 6
Questions? Contact Hawkeye at allergypals@campbluespruce.org.
Dates:
Sundays, April 2 through May 21
Time:
PACIFIC 1:00 – 2:00 PM
CENTRAL 3:00 – 4:00 PM
EASTERN 4:00 – 5:00 PM
Cost:
Free, but donations kindly accepted
---
Junior Mentors for Allergy Pals USA!
I had a rewarding experience getting to know these kids and being able to help them navigate their allergies.

2018 Mentor
Would you like to make a positive difference in the lives of kids with food allergies? Do you "get" what it's like to manage your dietary restrictions? Looking to help others through your own life experiences? We are seeking mentors and Junior Mentors with food allergies or celiac disease for the Allergy Pals USA program.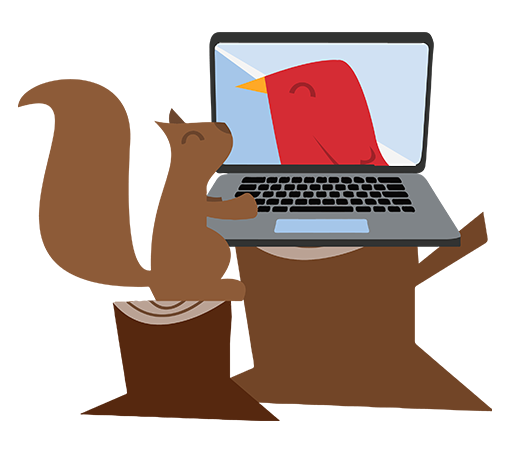 Junior Mentors (Teens, grades 8 – 12): Gain leadership experience and make a positive impact on youth living with food allergies.
Attention all 8th to 12th graders! Camp Blue Spruce is expanding our program to include a network just for teens with food allergies. The new Allergy Pals Mentor Network will help teens build connections through different community building events and seminars. Mentors will facilitate programs to help build community and teach valuable allergy management and advocacy skills to younger Allergy Pals participants. Weekly leadership and training opportunities begin October 16th and continue through November 20th. Teen participants will be able to join virtual events to connect with professionals, FARE developers and teen advisors, and other allergy experts.
Teens who complete the training program will be Junior Mentors for the Allergy Pals USA program in the winter.
Junior Mentor candidates must complete an application and they must register for the program with a parent or guardian.
Mentors (ages18+) Leadership opportunities for young adults who want to help others living with food allergies or celiac disease.
As a mentor, you'll have the opportunity to guide participants through various activities and conversations that will aid them in their day-to-day lives with food allergies. Your job is to create a space where kids feel safe and comfortable to share, connect, grow, and learn together.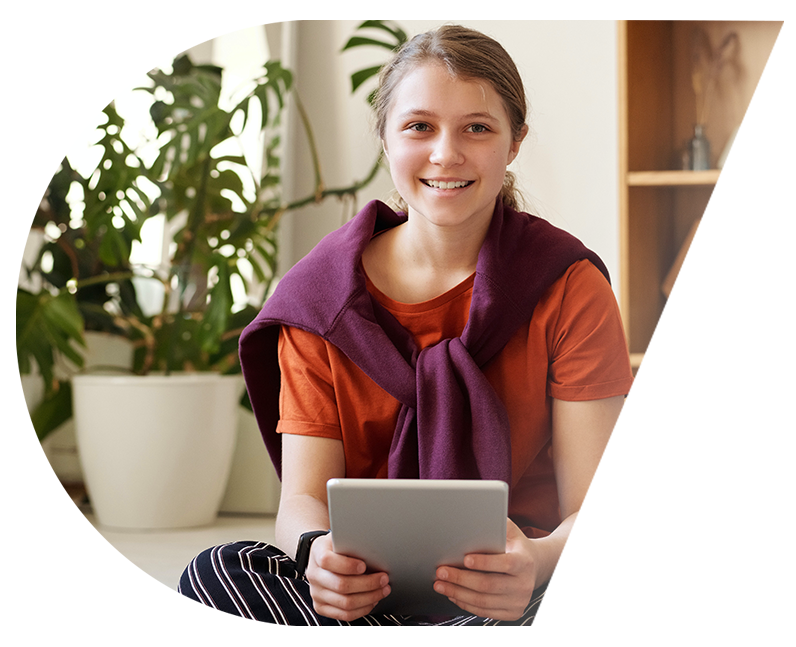 How It Works
Through our upbeat weekly Zoom meetings, participants make new friends from across the country, play fun games, and learn new skills with others who "get" living with allergies! Each one-hour session is led by mentors and Junior Mentors who create a safe, welcoming, and inclusive space for participants to ask questions and share their experiences. Whether you're new to our program or a returning participant, it's a fun and exciting experience every time! This program is free, but donations are kindly accepted!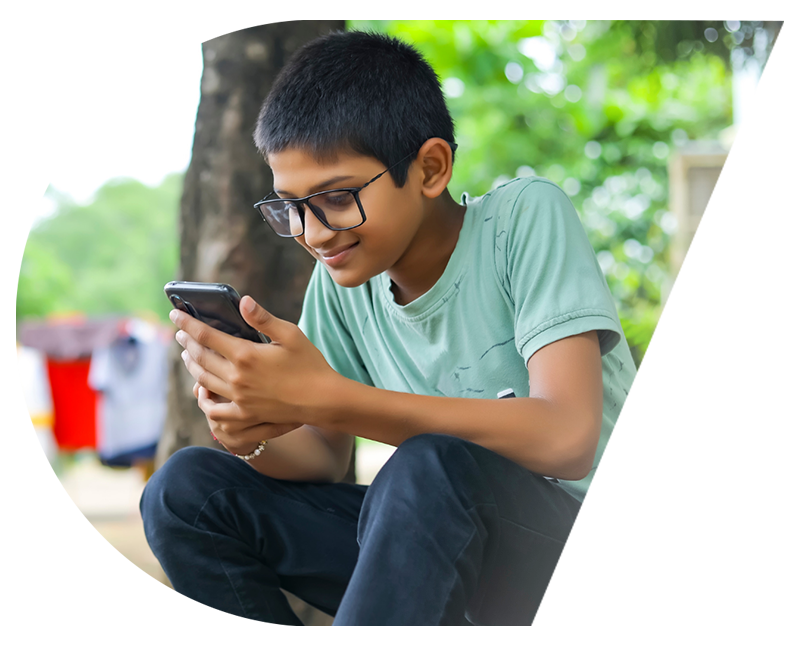 Who is this for?
Allergy Pals (3rd – 8th grade) — for kids who want to connect with others living with food allergies and dietary restrictions, complete exciting creative missions, learn how to be an advocate, and have fun with other kids who "get it."
Participants gain a sense of belonging and a community of people who understand the unique challenges of living with food allergies, celiac disease, and other dietary restrictions.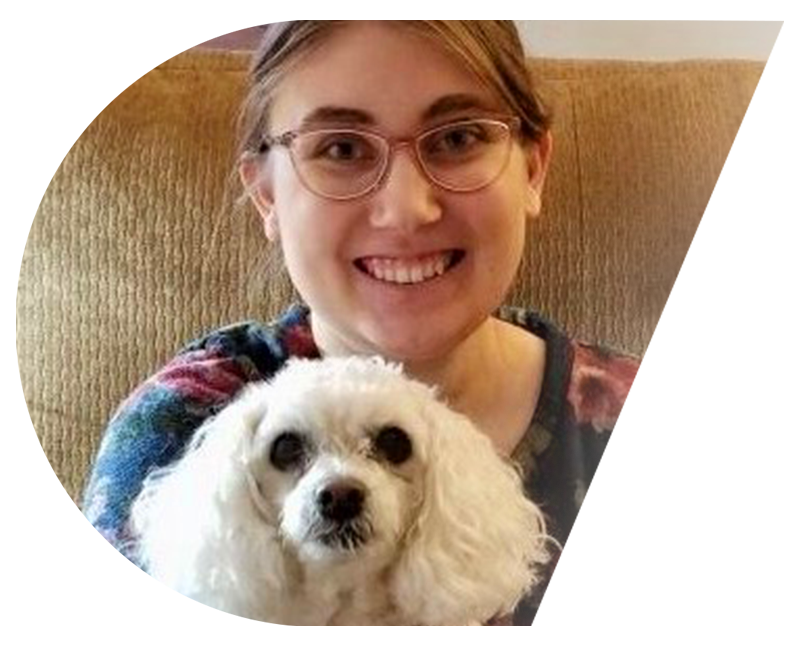 Meeting Leadership
Mentors receive training on techniques to encourage productive conversations, and never offer medical advice. Every session has a live program coordinator ensuring that meetings are on-time, on-track, and a positive experience for everyone. (This is Abigail Morrow, our Program Coordinator!)
---
About the Program
Loved it! My child seems more confident and independent.

Allergy Pals USA parent
The program was originally created by Food Allergy Canada in conjunction with the Social Support Research Program at the University of Alberta and is brought to the United States through a partnership between Camp Blue Spruce, the University of Alberta, and John F. Kennedy University.
For more information, please contact:
Abigail Morrow, Program Coordinator, allergypals@campbluespruce.org