This camp is awesome! I'm having so much fun! I wish every kid with food allergies could experience this.

2020 Blue Spruce on the Loose Camper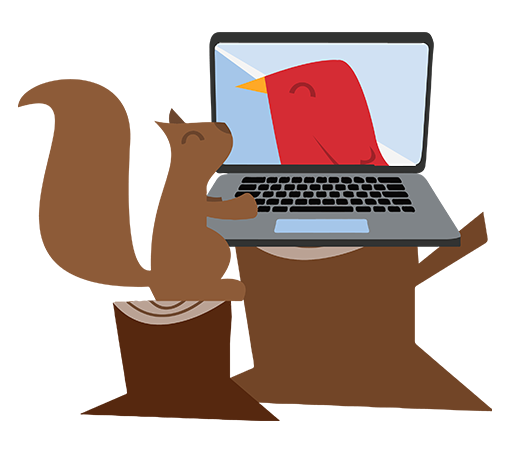 Our super fun online camp, Blue Spruce on the Loose, is back for another season! Experience camp magic virtually from your bedroom, living room, or back porch fort! From afar we can connect with each other and have fun through meeting old friends and making new ones, enjoying classic camp activities, and singing favorite camp songs. Hope to see you at this new and exciting twist on camp!
Upcoming Session Info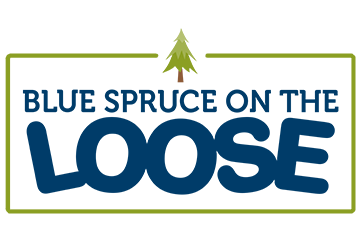 Dates:
July 19 – 21
Registration is now CLOSED! Please join us in the fall for Allergy Pals and Cooking with Camp Blue Spruce.
Time:
3 – 6 hours throughout each day, with plenty of stretch breaks along the way. We love to start and end the day together and small groups will be consistent throughout so it's best to participate for at least those three events. Other activities are optional, but you won't want to miss out!
(See the Sample Schedule below.)
Cost:
$200 – Financial assistance available
---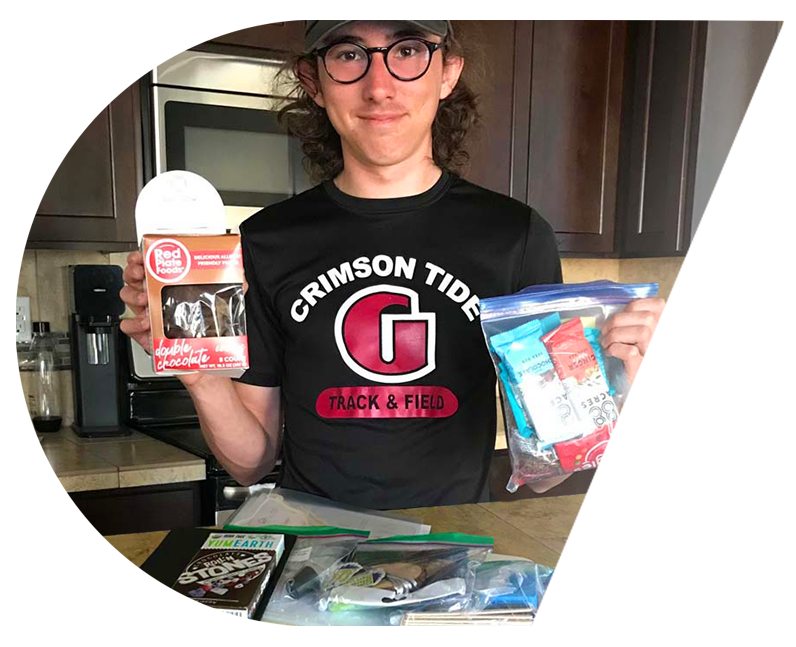 How It Works
Each day will be packed with opportunity. Cabin groups are determined by age and spend time chatting, doing crafts, nature hunts, and other activities to get to know each other better and grow as a group. Interest groups are a compilation of staff and professionals who teach a skill, answer questions, and laugh along with you. We kick-off when you open your Camp In a Box containing supplies and resources for the week. See a sample schedule and examples of activities below.
Come to see old friends and meet new ones. Join the cooking class to make delicious eats. Try some astronomy experiments, nature projects, art and dance. All this happens in a short week at Blue Spruce on the Loose!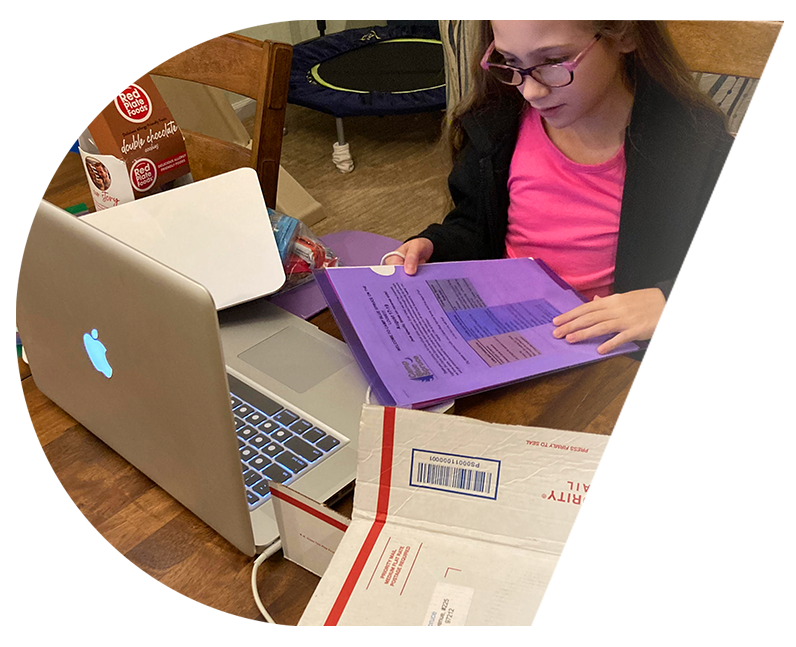 Who is this for?
Youth and teens ages 9 – 17 looking for a fun, interactive, virtual camp experience to get to know other campers living with food allergies, try new things, and have fun!
Sample Schedule
9:00am Morning meeting – gather and stretch to start the day
9:30am Small group breakout – games, crafts, chatting, and hanging
11:00am Homebase Hangout – staff trivia, anyone?
12:00pm Interest Group 1 (ex: breakdancing, drawing, or theater)
1:00pm Interest Group 2 (ex: nature wreaths, dance, or astronomy)
3:30pm Cooking Group (with Your Allergy Chefs and Camp Blue Spruce's own Ginger, Gator, and Meep!)
5:30pm Closing all camp activity (campfire, talent show, etc)
Cost of Blue Spruce on the Loose
$200 for a three-day session, including a $50 deposit. Financial Assistance is available.